Beef short ribs can be somewhat tough if not cooked properly but when they are treated correctly, they become tender and very flavorful. It is not a difficult dish to prepare although it does take several hours in the oven to cook. So it's a great dish for a Sunday afternoon while watching a football game or even working in the yard. Simply prepare it, put it in the oven, and come back in an hour and a half or so.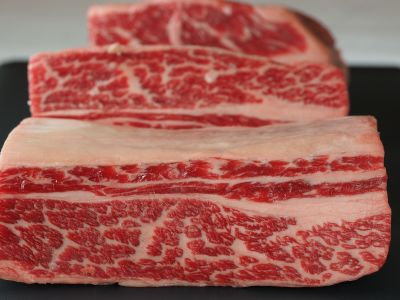 "English" Cut Beef Spare Ribs
There are two primary cuts of short ribs, the "English" cut and the "Flanken" cut. The English type are cut between the ribs so there is one bone per rib. They can then be cut into varied lengths from 3 to 6 inches or so. The English cut is usually braised so they cook for an extended period and with the single bone the length of the rib they hold up to the longer cooking process.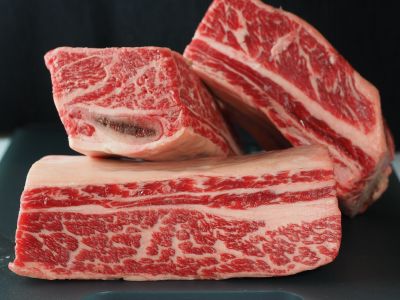 "English" Cut Beef Spare Ribs – Notice the Single Rib Bone
The Flanken cut is cut across the ribs, so you will see 4-6 rib ends from the side of the rib. They are usually about a half inch thick so they lend themselves to grilling or quicker cooking methods. Korean ribs are Flanken style ribs.
One thing I like to do with braised beef dishes is to add an earthy root vegetable like a turnip, rutabega or parsnip. This adds a great flavor to the stock that is used to make the gravy. These can tend to be a little strong because I leave them in for the whole cooking process. Feel free to omit them or to just cut one in half and put a piece in with the meat when you add the liquid. Once the liquid is simmering and before it goes in the oven you can remove it if you want a softer flavor.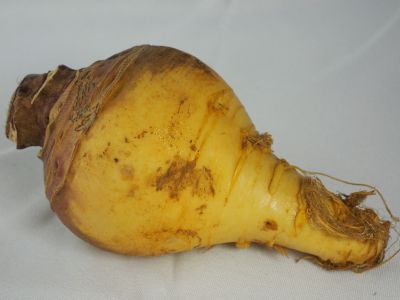 Rutabega
So let's get cooking. Enjoy!